Jenna & Jonah's Fauxmance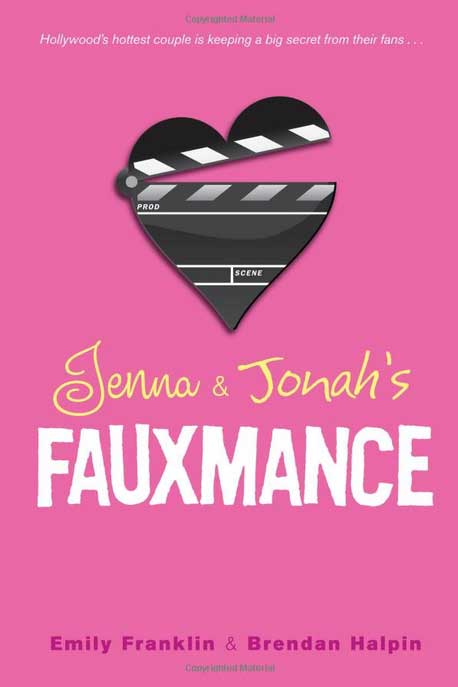 The biting commentary on "reality" TV and society's obsession with fame will keep readers laughing, as will all the remembered Jenna & Jonah scenes. Love, American style.
Fans of romance don't need to look any further than the fauxmance brewing between teen idols Charlie Tracker and Fielding Withers-known on their hit TV show as Jenna and Jonah, next-door neighbors flush with the excitement of first love. But it's their off-screen relationship that has helped cement their fame, as passionate fans follow their every PDA. They grace the covers of magazines week after week. Their fan club has chapters all over the country. The only problem is their off-screen romance is one big publicity stunt, and Charlie and Fielding can't stand to be in the same room. Still, it's a great gig, so even when the cameras stop rolling, the show must go on, and on, and on. . . . Until the pesky paparazzi blow their cover, and Charlie and Fielding must disappear to weather the media storm. It's not until they're far off the grid of the Hollywood circuit that they realize that there's more to each of them than shiny hair and a winning smile.

Reviews
"The biting commentary on "reality" TV and society's obsession with fame will keep readers laughing, as will all the remembered Jenna & Jonah scenes. Love, American style."

—Kirkus Reviews
"This delightful, funny romance novel based on Much Ado about Nothing, challenges our everyday scripts and false judgments. Readers will not need to know the play to enjoy the plot but may develop an interest in and an appreciation for Shakespeare's plays and insight."

—VOYA
"While the book certainly plays to fantasies about what it would be like to live a Hannah Montana–style triple life, there's enough exploration of character and questions about work, success, and relationships here to satisfy fans of more complex romances. Alternating perspectives let readers in on both sides of this rocky but ultimately sweet and satisfying fauxmance turned romance."

—BCCB