The Other Half of Me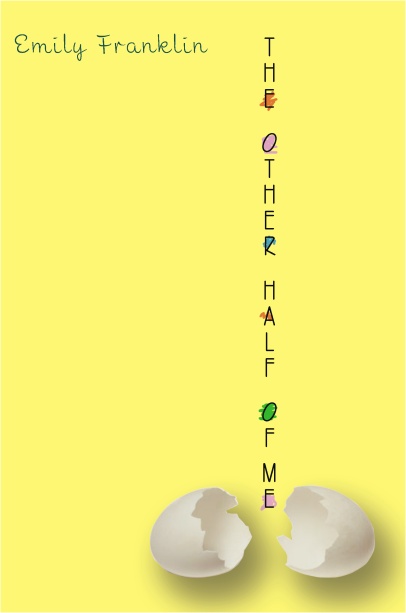 Jenny Fitzgerald has been outside the huddle, trying to fit in to her sports-obsessed family…
The only time she knows the score is when she's holding an egg-carton palette and painting on a canvas, but even then she feels as though something is missing.
Unlike her three younger siblings, Jenny knows her biological father only as Donor #142.
As Jenny's 16th summer draws to a close, she feels more alienated than ever. But then a chance meeting with gorgeous über-jock Tate leads Jenny to reach out to someone else who might know exactly how she feels. With Tate by her side, Jenny searches for a genetic relative in the Donor Sibling Registry and discovers that she has a half sister, Alexa. Jenny hopes their budding relationship will fill the gaps in her life, but when Alexa shows up on her doorstep for a surprise visit, the changes in Jenny's world are much bigger than she could ever have imagined.
New York Public Library Pick for Books for the Teen Age
North Carolina School Library Media Association's YA Book Award Master Listed
Reviews
"Franklin offers readers an engaging protagonist whose humor and unusual situation highlight the lonely and displaced feelings common to many teens. Resolution is not easy or smoothly achieved, and the painful encounters with parents and siblings, as well as with Tate and Alexa, gradually lead Jenny to use her art to express her new view of the world. The blend of romance, artistic expression, and angst about belonging in a family provides some depth, yet this is essentially a lighthearted tale."

- School Library Journal
"After reality takes over Jenny's idealized vision of sisterly love, she begins to learn the true meaning of family and her own place in it. Franklin's thoughtful story recognizes the questions and answers teens need, as today's definition of family continues to evolve and expand."

- Kirkus
"Unlike the rest of her athletic family, 16-year-old Jenny Fitzgerald prefers painting to team sports. Feeling lost on the family sidelines, she wonders about her biological dad, an anonymous sperm donor she knows only as #142: "Mom had me when she was super work-focused and a single and thought she'd be alone forever." Encouraged by Tate, a thoughtful jock who surprises Jenny with his interest, she logs on to the Donor Sibling Registry and discovers a sister, Alexa, a New York teen whose visit to the Fitzgeralds' Connecticut home upends Jenny's sense of family, her relationship with Tate, and her view of herself. With perceptive detail, Franklin skillfully folds the intriguing topic of donor-bank siblings into a larger story about a teen's search for identity and love. Tate feels idealized; even Jenny wonders, "Is this guy for real?" But readers will easily relate to Jenny's funny, questioning, first-person voice and the finely observed "small shifts…and currents of connection" that make up family dynamics. Suggest this with Brendan Halpin's Alex-award winning adult title Donorboy (2004)."

- Booklist